Tiana is a mother of 5 who came to Thailand to have mummy makeover to remove loose and excess skin. Dr. Angkana is her surgeon and Tiana is very happy with the results after the surgery in Thailand.
Facts about Tiana's mummy makeover
Plastic Surgeon: Dr. Angkana
Procedures: Breast Augmentation with Breast Lift, and Tummy Tuck.
How much did it all cost? (Surgery cost only) THB ฿299,000 / Approx AUD$12,969 / Approx NZD$ 13,999.
Tiana's before and after breast augmentation with lift and tummy tuck in Thailand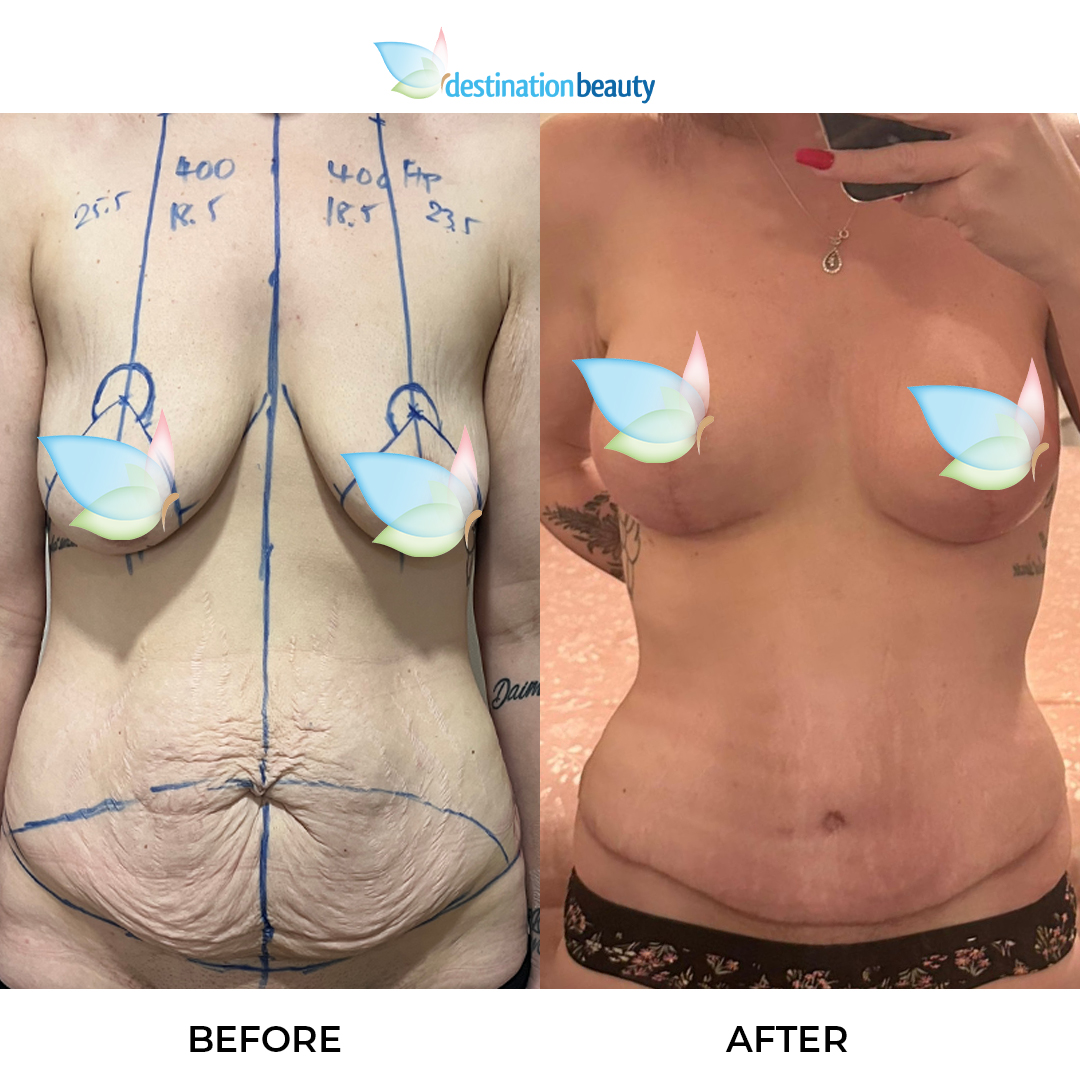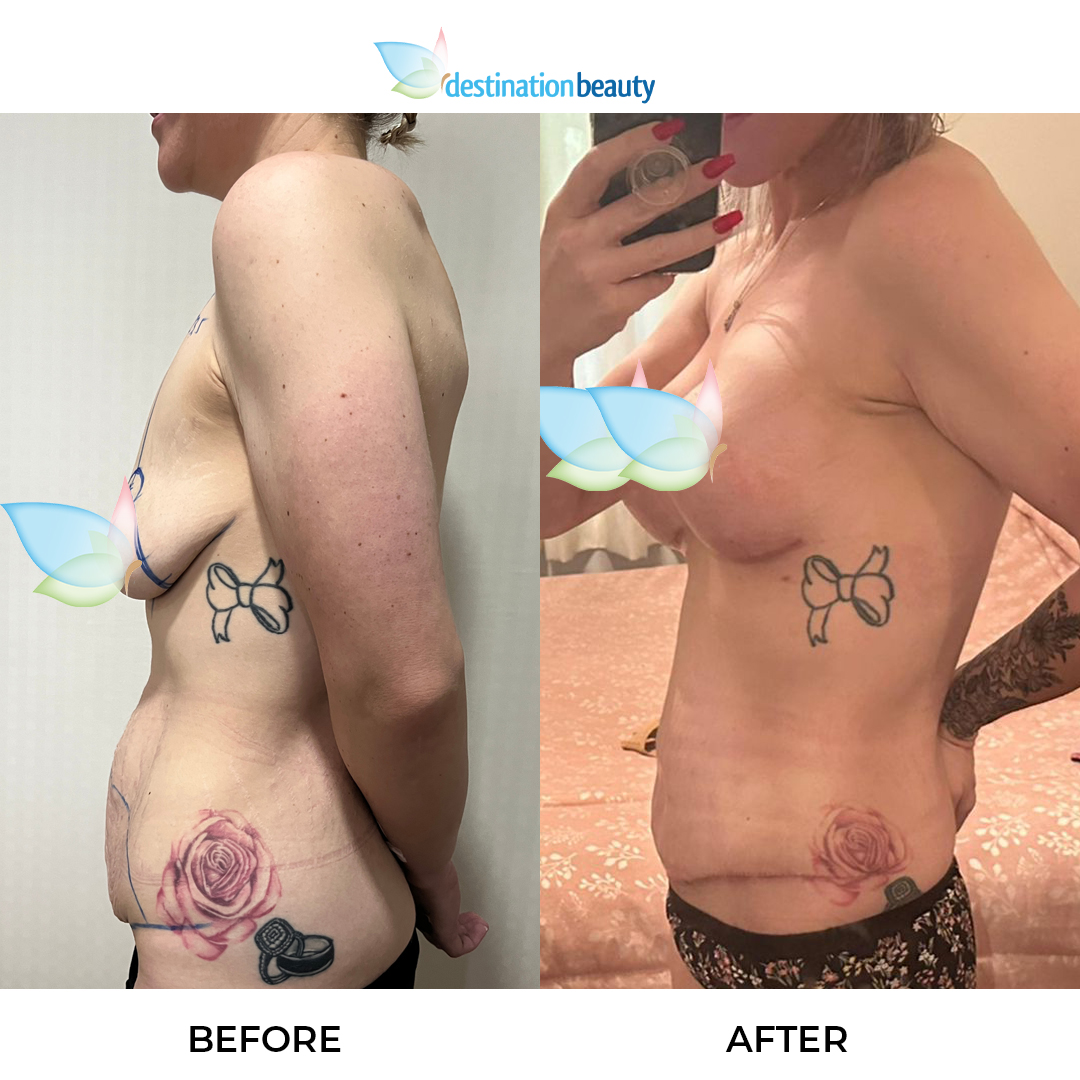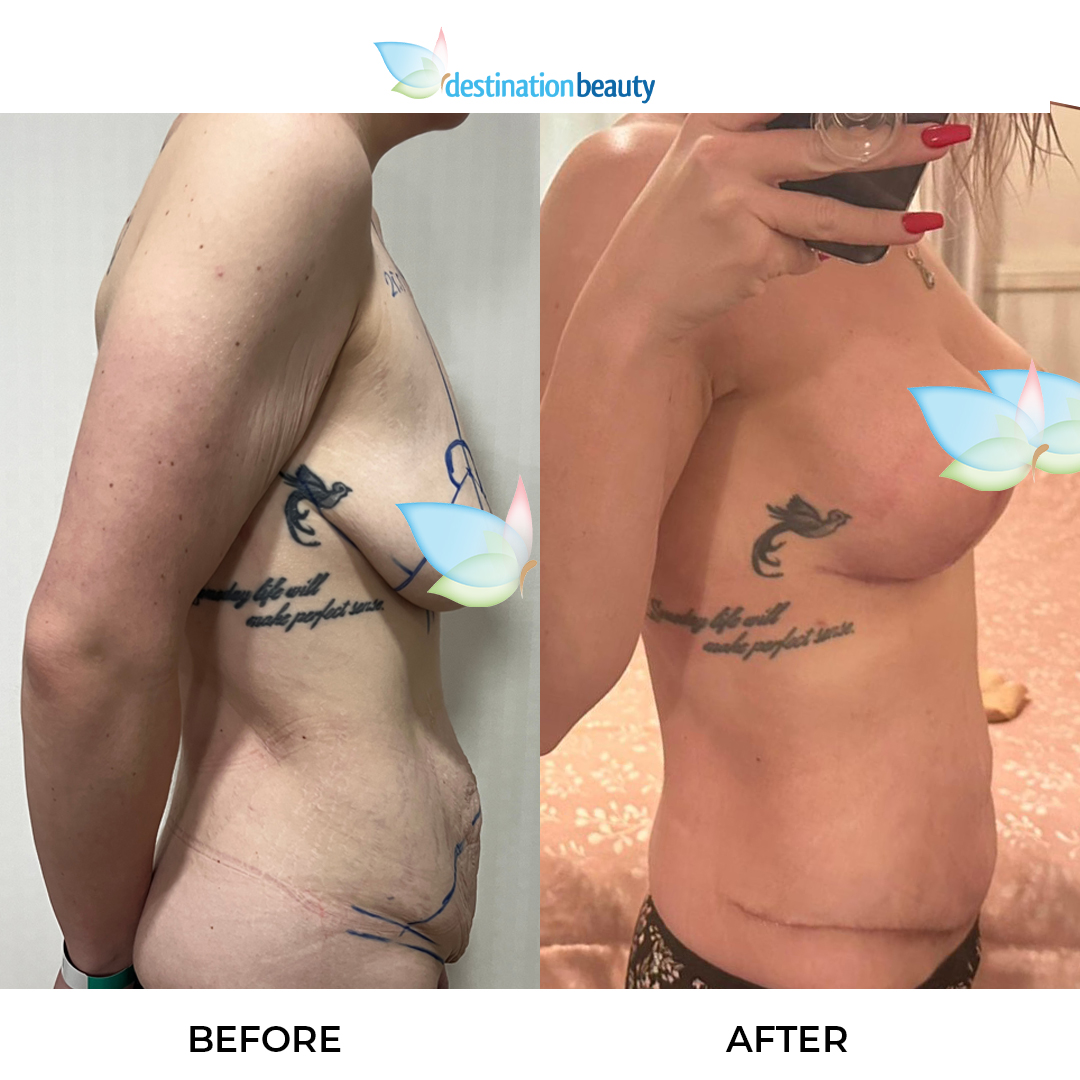 Video Contents on TikTok
We have published video on our TikTok – CLICK HERE to see our channels or click on the images to watch the video.
@destinationbeauty.me

Tiana consulted with Dr. Angkana for her skin removal and breast augmentation. Stay tuned for more updates on Tiana's progress! ✨
 Next Steps Towards Tummy Tuck, How Much Does It Cost?
Please contact us via email info@destinationbeauty.com or FILL IN THE EVALUATION FORM CLICK HERE! See our tummy tuck package CLICK HERE
See more stories about plastic surgery in Thailand – read about Rachel's skin removal surgery in Thailand!