Tania is back in Thailand again for her thigh lift surgery with Dr. Ring
Progress on scaring and healing from week 1 – 4 (Arm Lift, Side Lift, Breast Augmentation with Lift, Extended Tummy Tuck, Mons Lift, and Liposuction)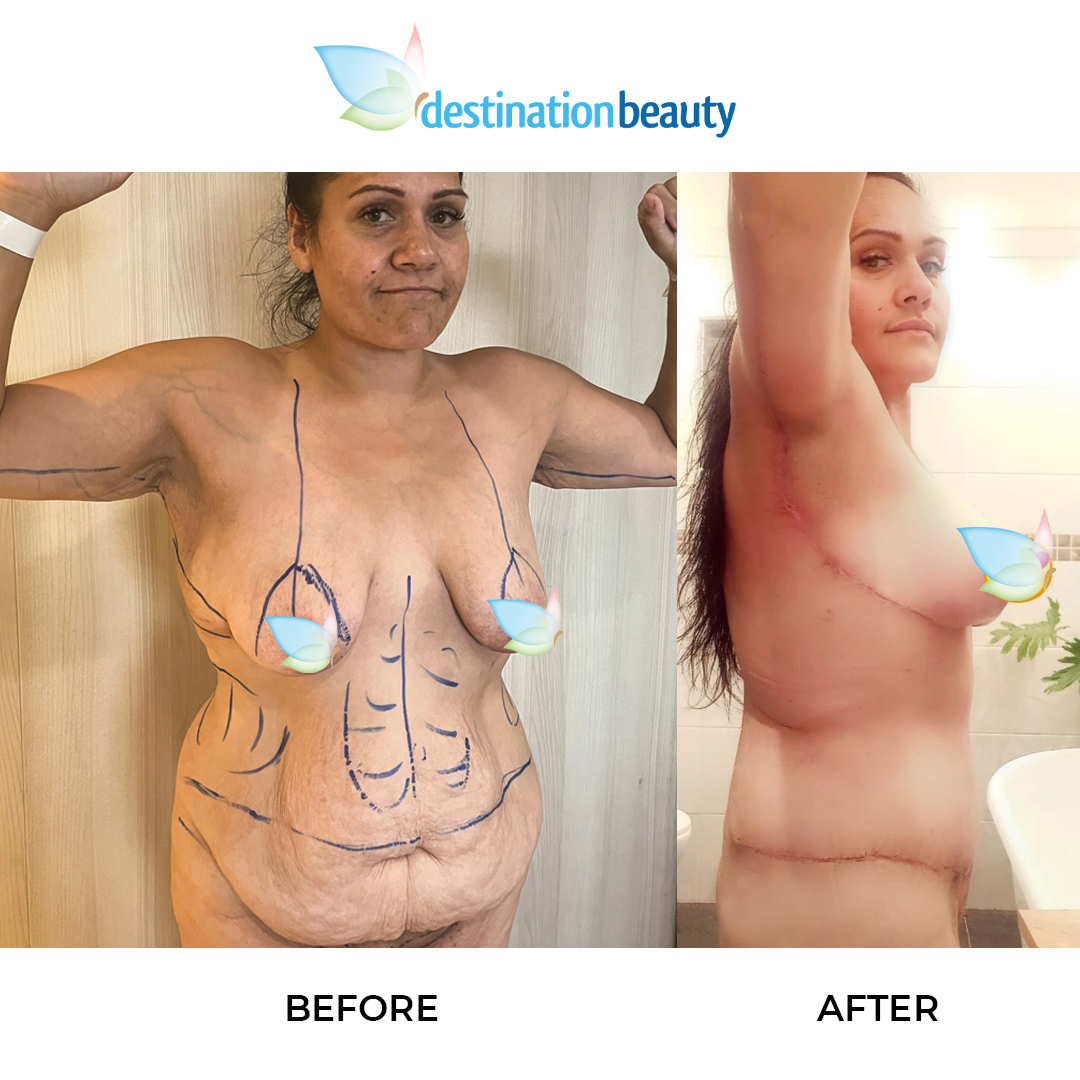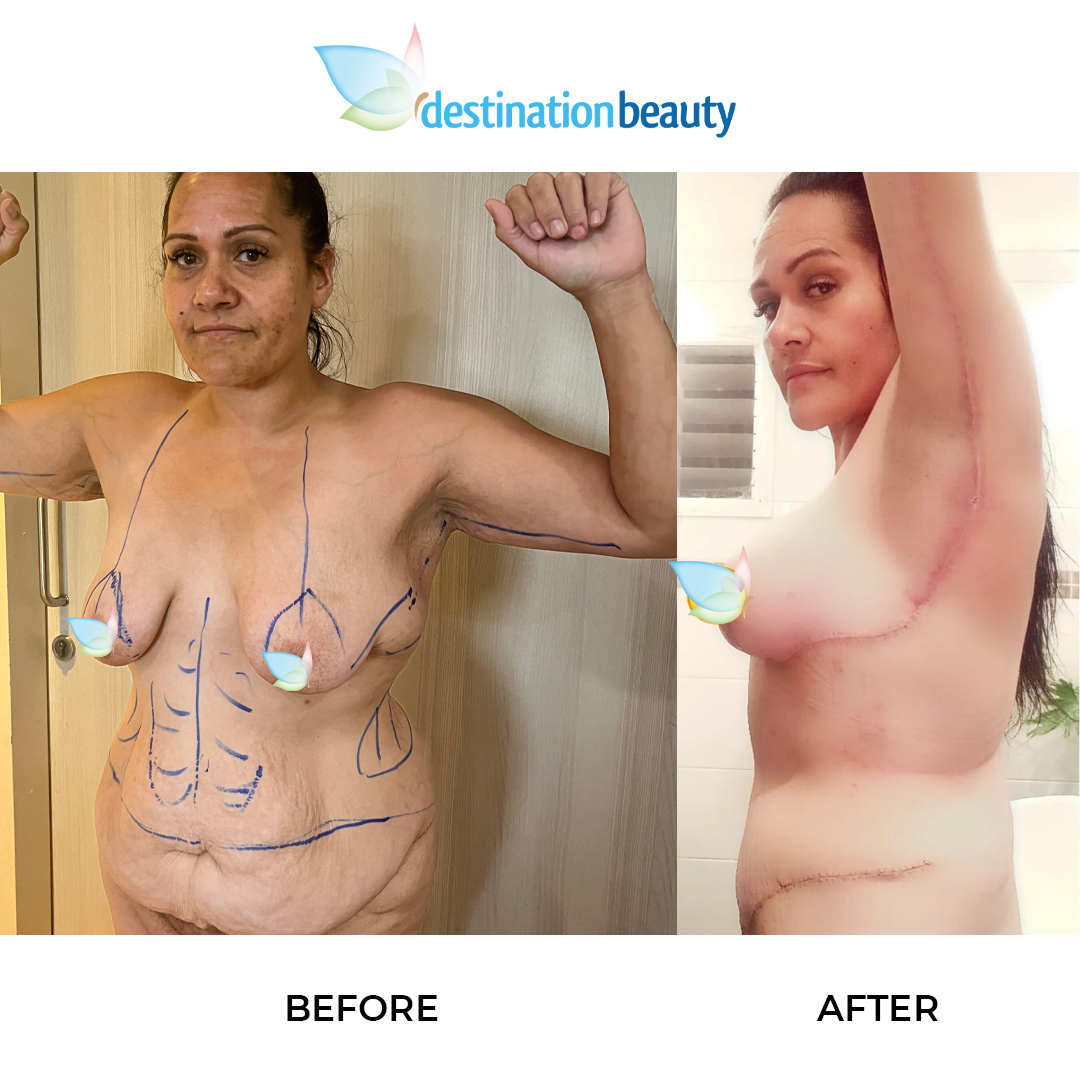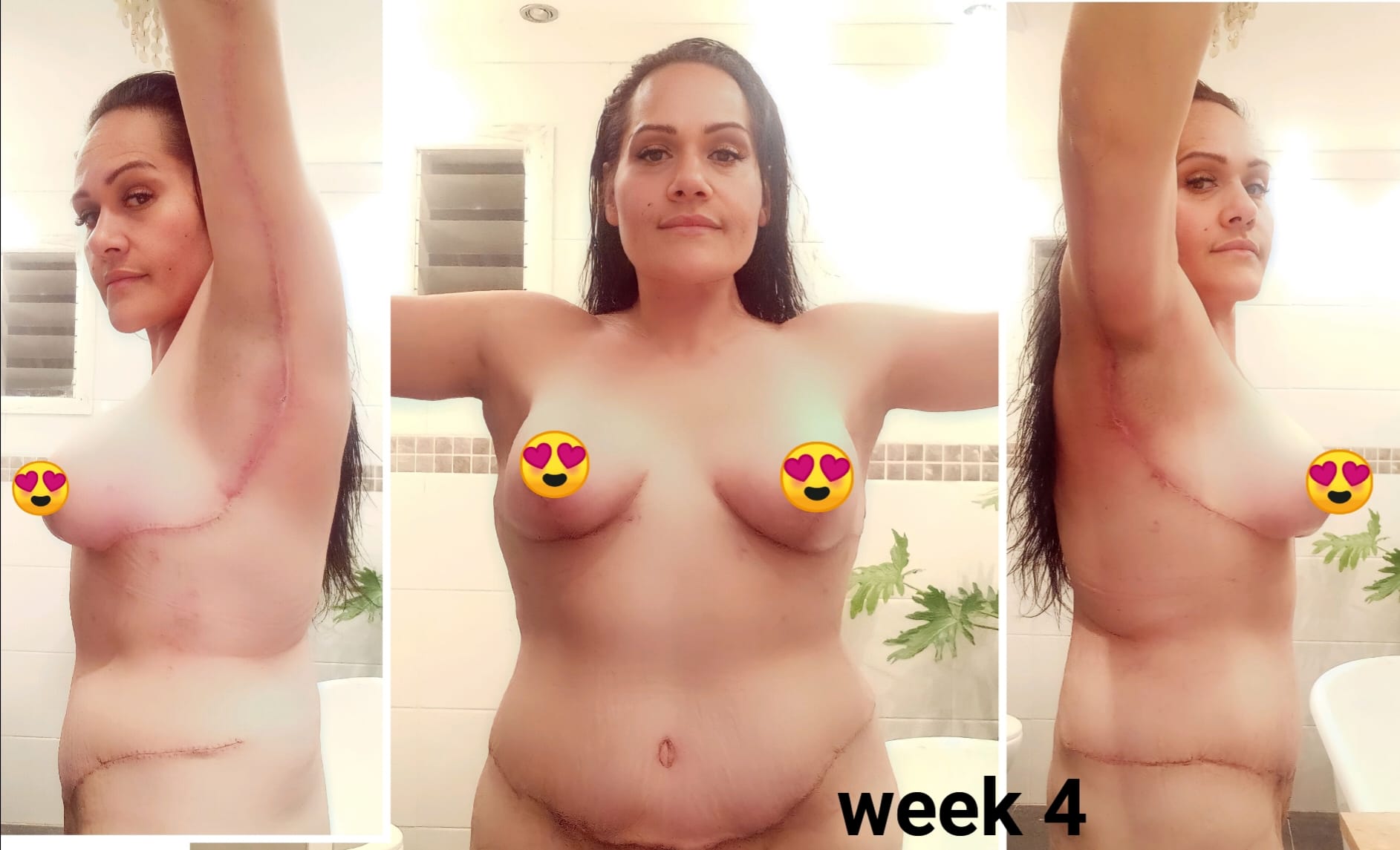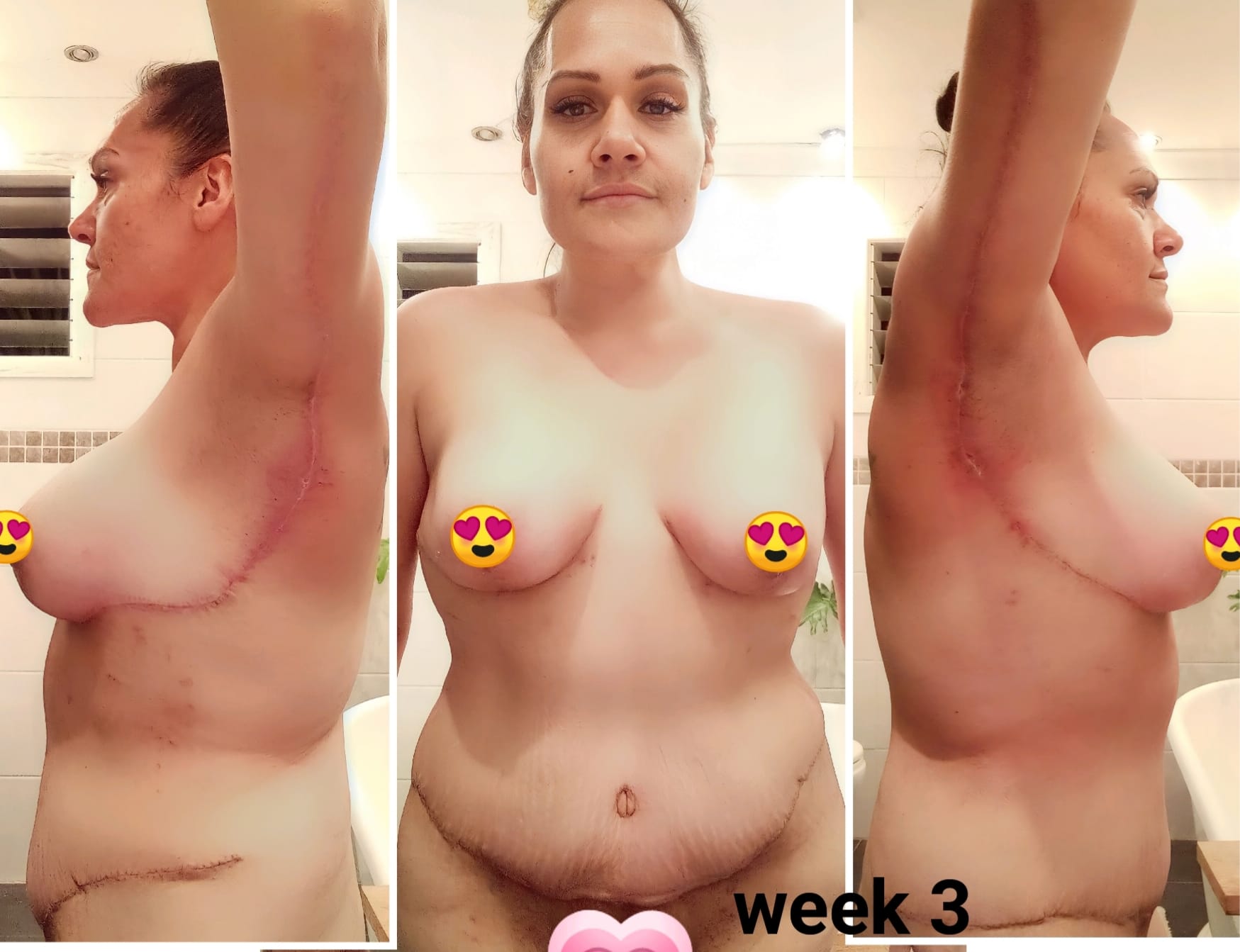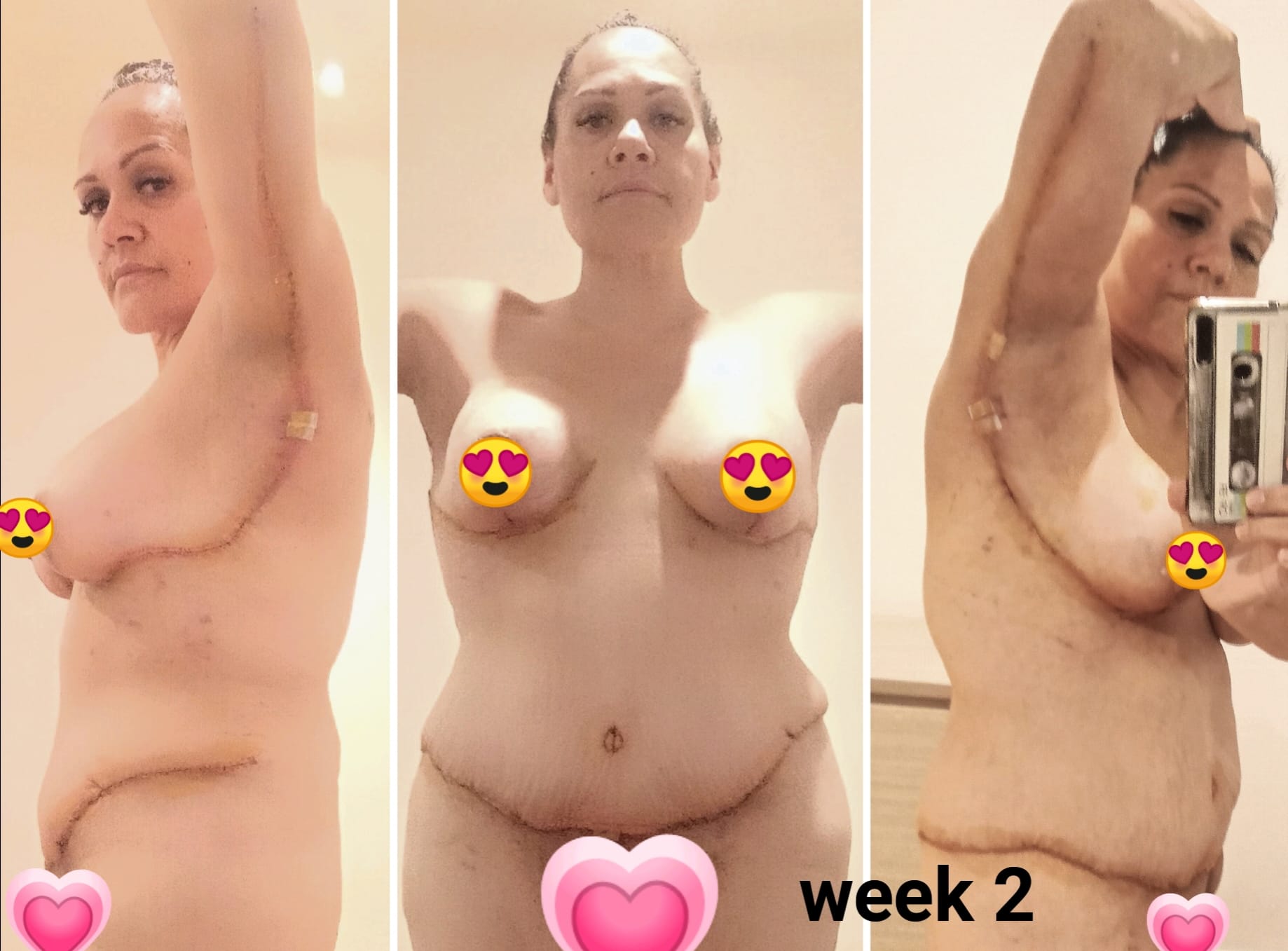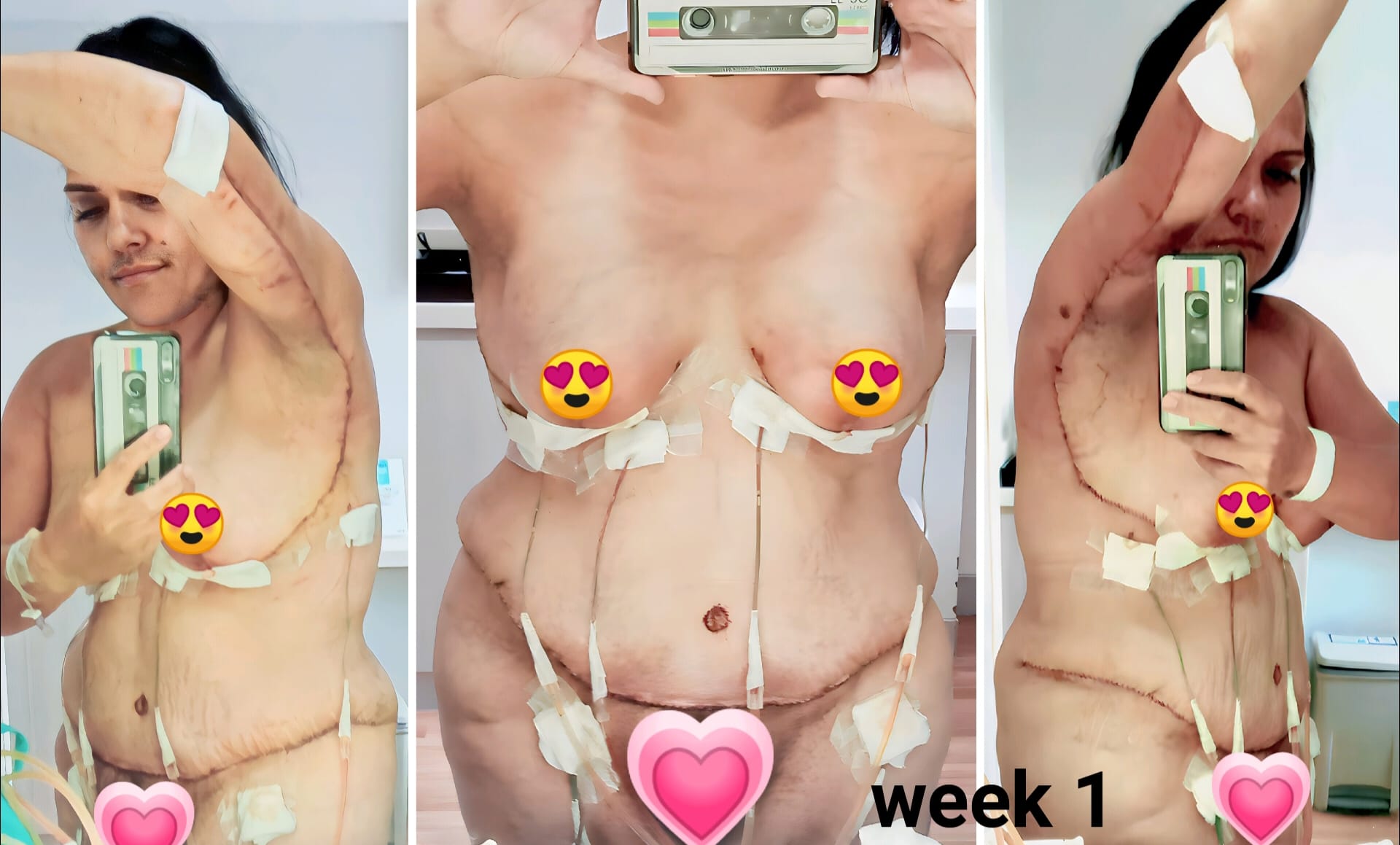 Facts about Tania's skin removal surgery
Plastic Surgeon: Dr. Ring
Procedures: Arm Lift, Side Lift, Breast Augmentation with Lift, Extended Tummy Tuck, Mons Lift, and Liposuction at upper abdomen.

How much did it all cost? (Surgery cost only) THB 676,500 / Approx AUD$ 29,549 / Approx NZD$ 31,319.
"I love the transformation 
….the before and after photos blow my mind.
 I've never wanted to be a stick figure, so to speak, and I knew I wouldn't come out looking like Barbie, I just wanted to be firm and look fit, which I already feel I'm on my way.
I still have a bit of swelling but already I have gone from a size 16-18 down to a size 12
…and that was just from having my extra skin removed.
I'm so excited for my next surgery in October to have my inner thighs done 
…. and I've only been home 5 days and I never get tired of my 3 daughters telling me how amazing I look
" – Tania
Tania's before and after pictures of skin removal surgery

Next Steps Towards Skin Removal Surgery. How Much Does It Cost?
Please contact us via email info@destinationbeauty.com or FILL IN THE EVALUATION FORM CLICK HERE! See our package CLICK HERE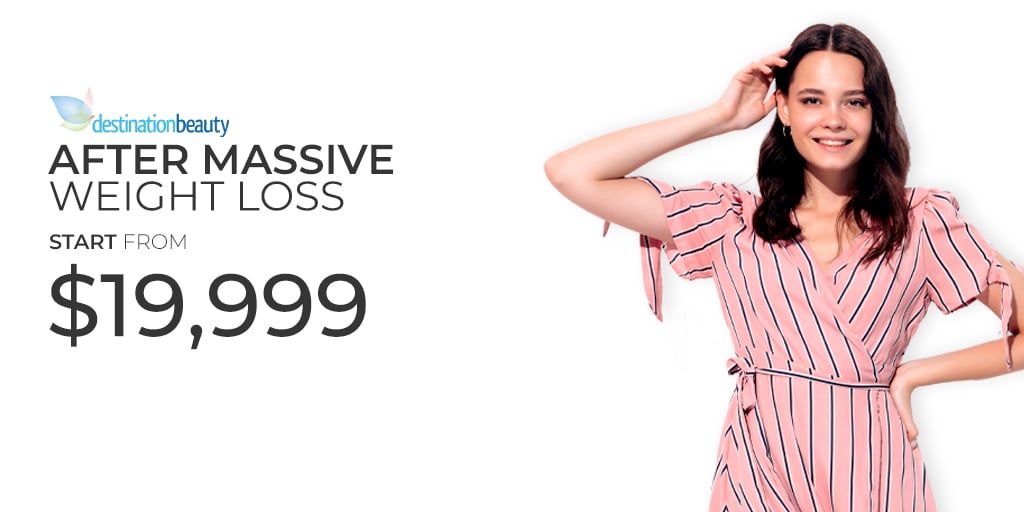 Read more about skin removal surgery in Thailand – Robyn's tummy tuck surgery