4 weeks post op – skin removal surgery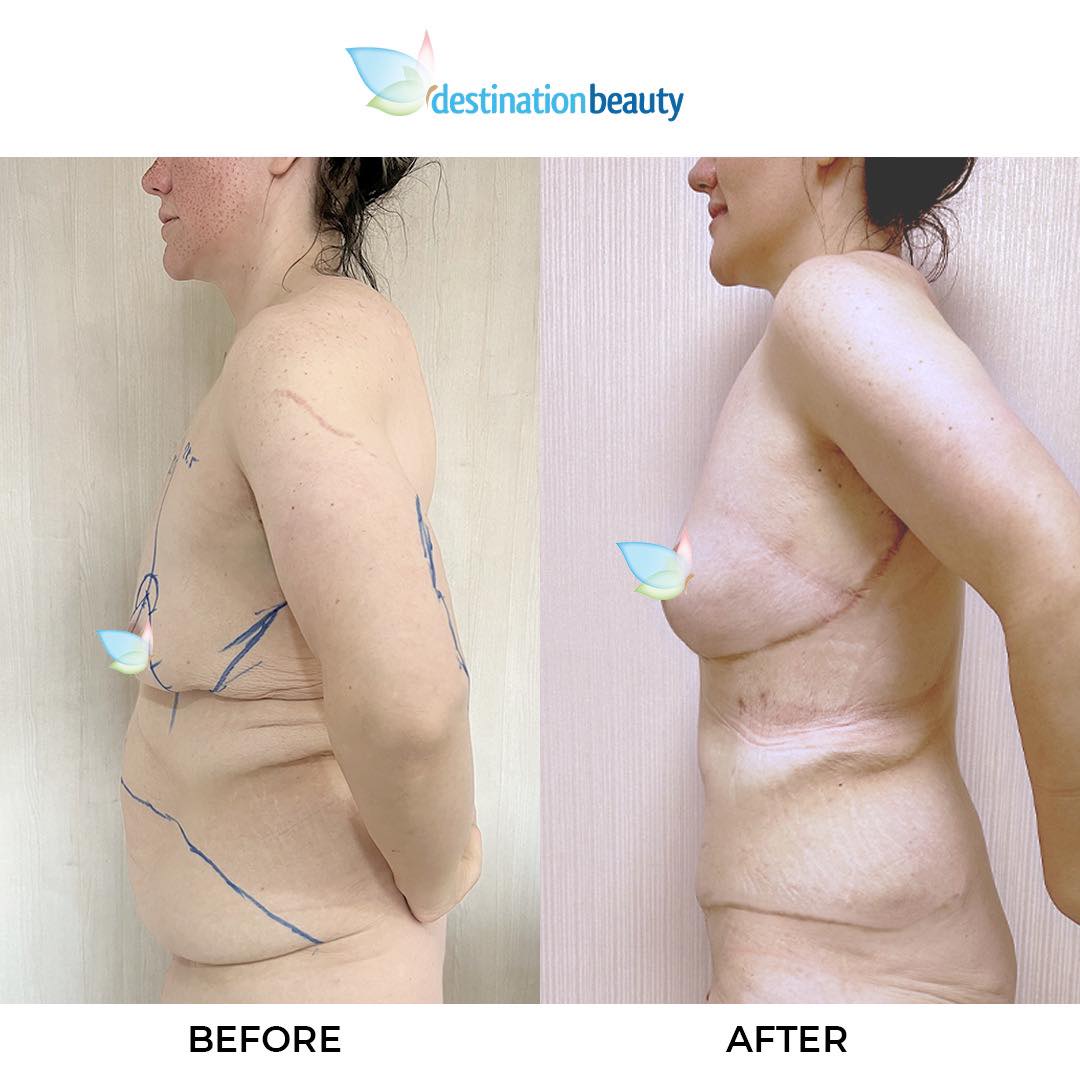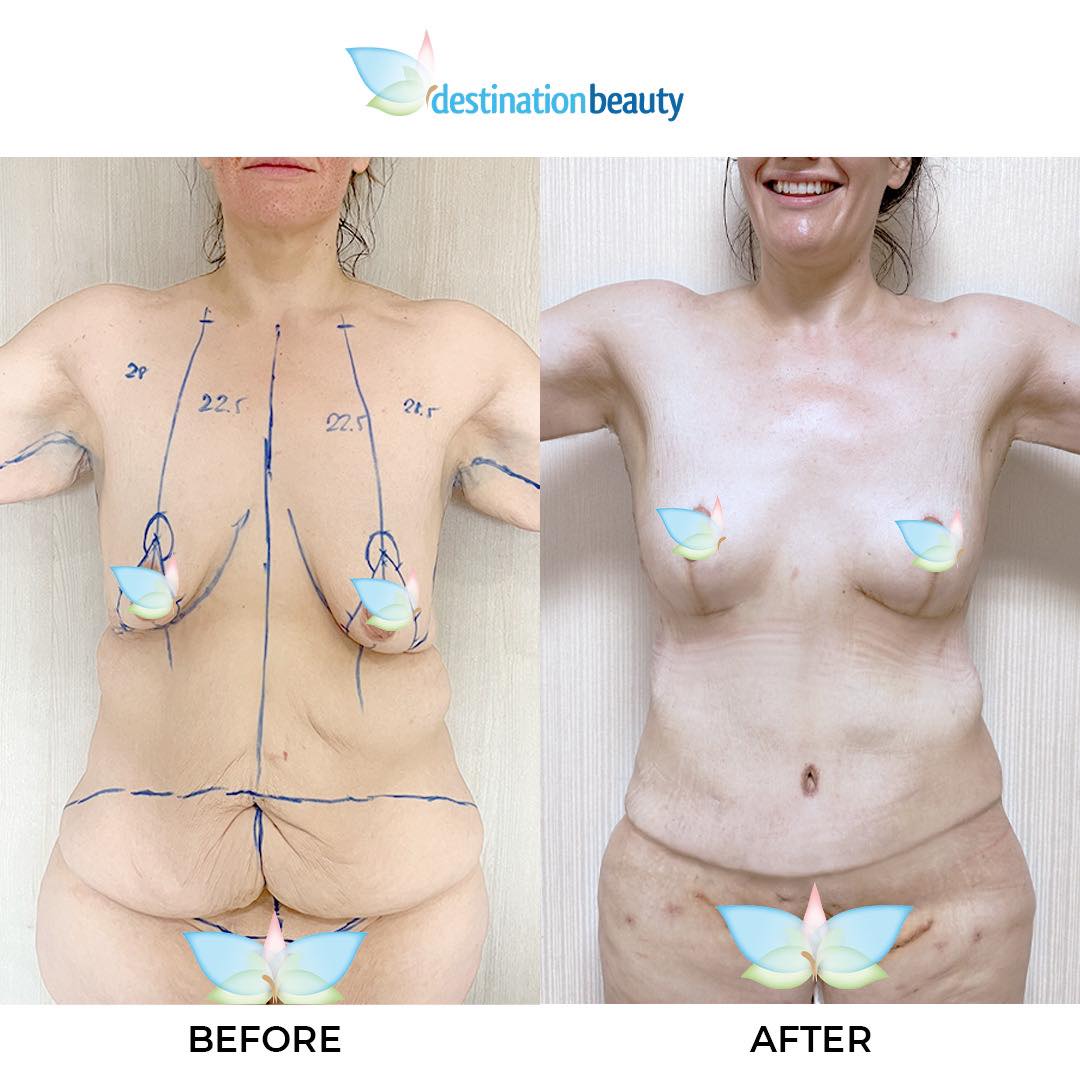 Robyn came to Thailand to have massive skin removal surgery in Thailand with Destination Beauty. After losing 90 kg, she ended up with a lot of loose and excess skin so that's what inspired her to come have skin removal surgery done. Dr. Angkana did her upper body surgeries and Dr. Ring did her thighs surgery. They both did an amazing job as Robyn shared "when I look at myself in the morning now, I can say that this is me and I finally am comfortable in my own skin".
Facts about Robyn's skin removal surgery
Plastic Surgeon: Dr. Angkana & Dr. Ring
Procedures: Arm Lift, Side Lift, Breast Lift, Extended Tummy Tuck, Mons Lift, and Thigh Lift, and Liposuction at outer & anterior thigh.

How much did it all cost? (Surgery cost only) THB 845,500 / Approx AUD$ 36,699 / Approx NZD$ 39.999.
Robyn's before and after pictures and videos of skin removal surgery
Robyn had weight loss surgery in 2020
Facts about Robyn's weight loss surgery
Highest Weight: 180 kg
Current Weight: 87 kg
Lost Weight: 93 kg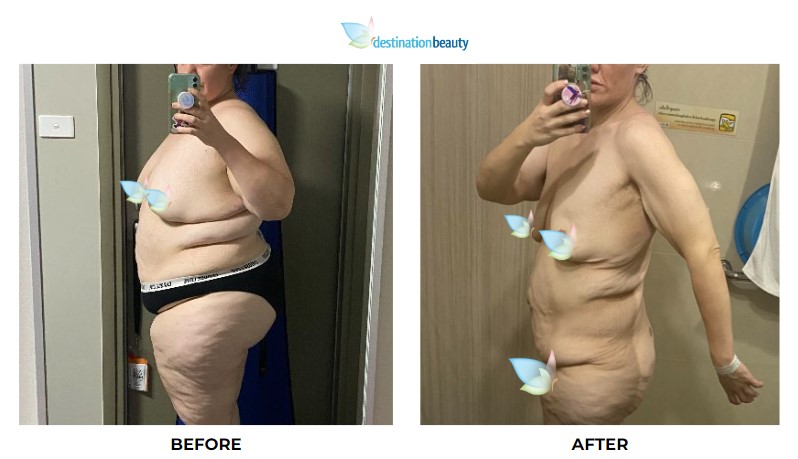 Next Steps Towards Skin Removal Surgery. How Much Does It Cost?
Please contact us via email info@destinationbeauty.com or FILL IN THE EVALUATION FORM CLICK HERE! See our package CLICK HERE
Read more about skin removal surgery in Thailand – Tania's skin removal surgery