Facts about Kat's surgery
Plastic Surgeon: Dr. Weerachai.
Procedures: Extended Tummy Tuck and Liposuction at love handles and inner thighs.
How much did it all cost? (Surgery cost only) THB 230,000 / Approx AUD$ 10,139 / Approx NZD$ 10,849
Kat's before and after picture of extended tummy tuck and liposuction
4 months post op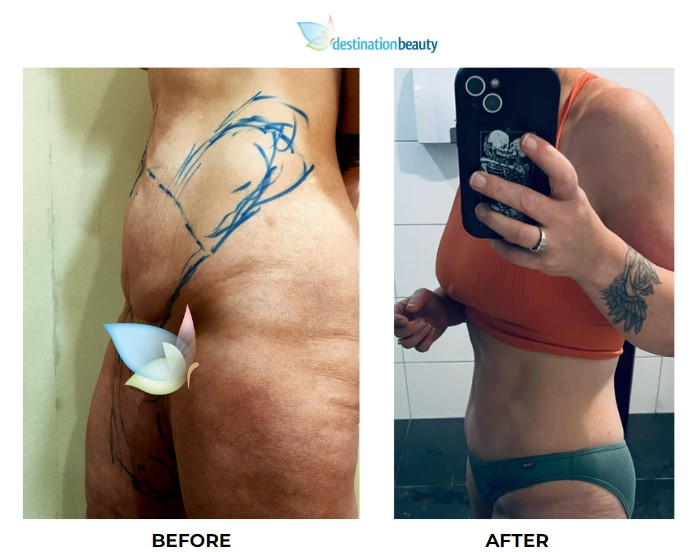 Next Steps Towards Tummy Tuck surgery. How Much Does It Cost?
Please contact us via email info@destinationbeauty.com or FILL IN THE EVALUATION FORM CLICK HERE! See our package CLICK HERE
Read about Robyn's tummy tuck in Thailand – click on the image below