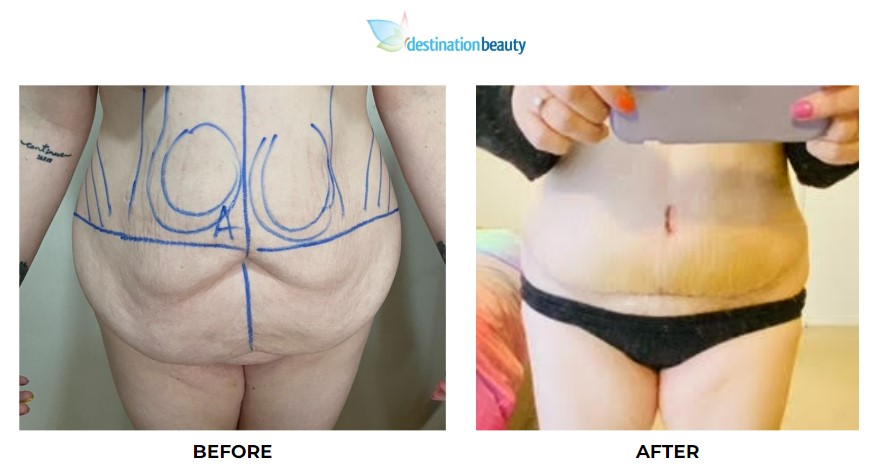 Facts about Ruby's surgery
Plastic Surgeon: Dr. Kasemsak
Procedures: Extended Tummy Tuck,  Mons Lift, and Liposuction at upper abdomen and love-handles.
How much did it all cost? (Surgery cost only) THB 369,000 / Approx AUD$ 15,909 / Approx NZD$ 17,099.
Julia shared her experience in her own words
"Updated photos, 22 days post op. Dr K was my surgeon and I had ETT, MONS and lipo to hips and abdomen. Swelling is taking it's time but getting better every few days. I find the compression garments comfortable and supportive. Scar is getting lighter, still getting used to my belly button 
" – Julia.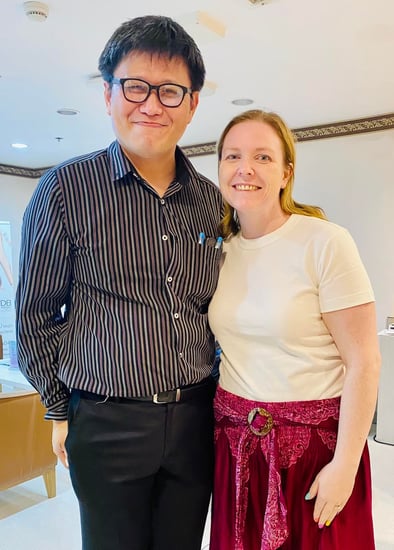 Julia's before and after pictures of extended tummy tuck
3 weeks post op update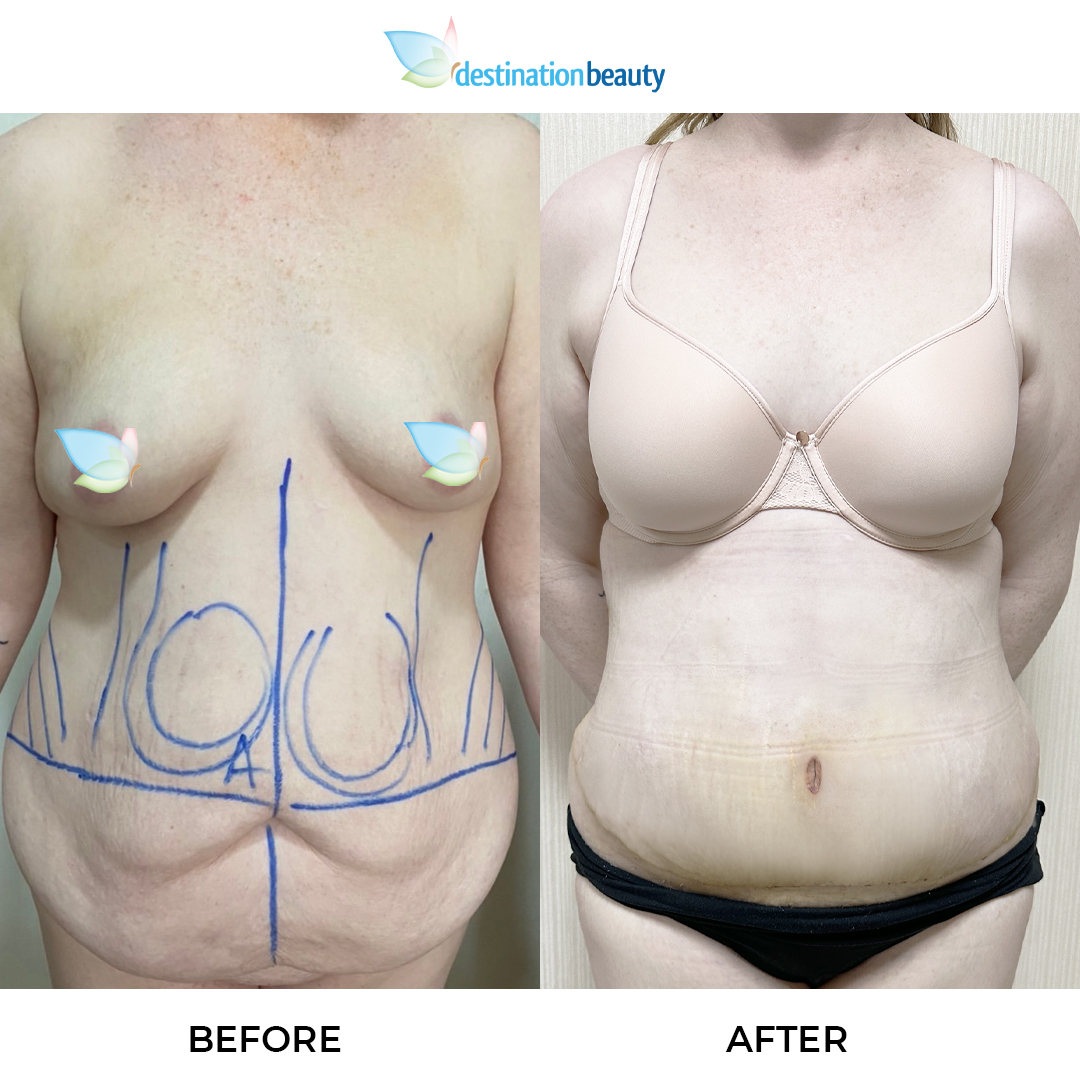 Julia had gastric sleeve surgery in 2020
Julia weighed 96 KG before gastric sleeve and she lost 28 KG after the surgery. She got a lot of loose and hanging skin especially on her tummy.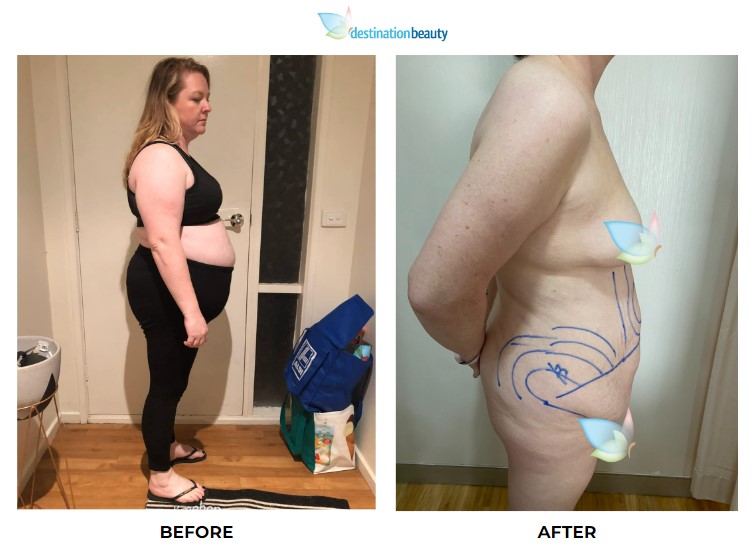 Julia's weight loss surgery in 2020
Start weight: 96 KG
Current Weight: 68 KG
Lost Weight: 28 KG
Surgery Date: April 2020
"I was 96kg before my gastric sleeve in Australia in April 2020. When I weighed myself before surgery in Thailand March 2023, I was 68kg. I'm now weighing 64kg after my surgery. Dr K said he cut off and with lipo it was 4.1kg he got out of my body 
" – Julia.
Next Steps Towards Tummy Tuck, How Much Does It Cost?
Please contact us via email info@destinationbeauty.com or FILL IN THE EVALUATION FORM CLICK HERE! See our tummy tuck package CLICK HERE
See more stories about extended tummy tuck in Thailand – read about Jessica's extended tummy tuck