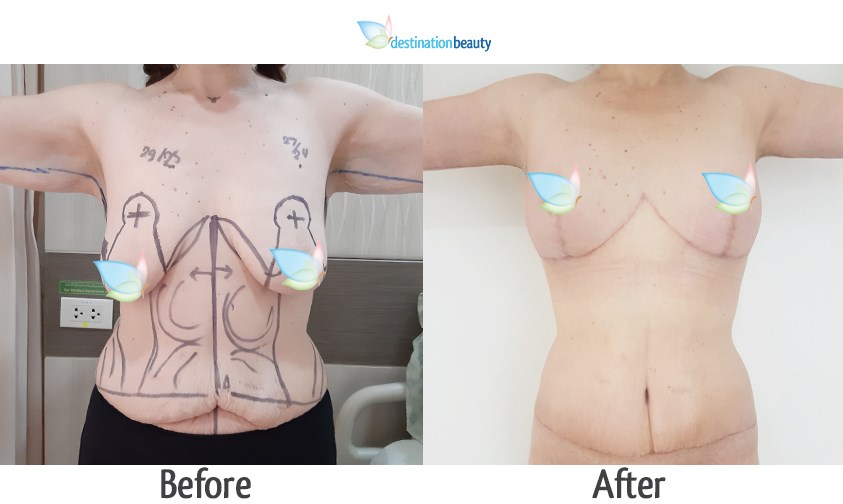 Dayana lost 70 KG after weight loss surgery, she then came to have massive skin removal surgery with Destination Beauty in Thailand.
Facts about Dayana's extreme makeover
Procedures: breast reduction, arm lift, extended tummy tuck, mons lift, side lift, love handles liposuction.
How much did it all costs? 725,000 THB / approx AUD 35,299 / approx NZD 37,789.
How Long time did Dayana stay in Thailand? 22 nights in Thailand, 10 nights in hospital, and 12 nights in the serviced apartment.
The after picture was taken 7 weeks after her surgery.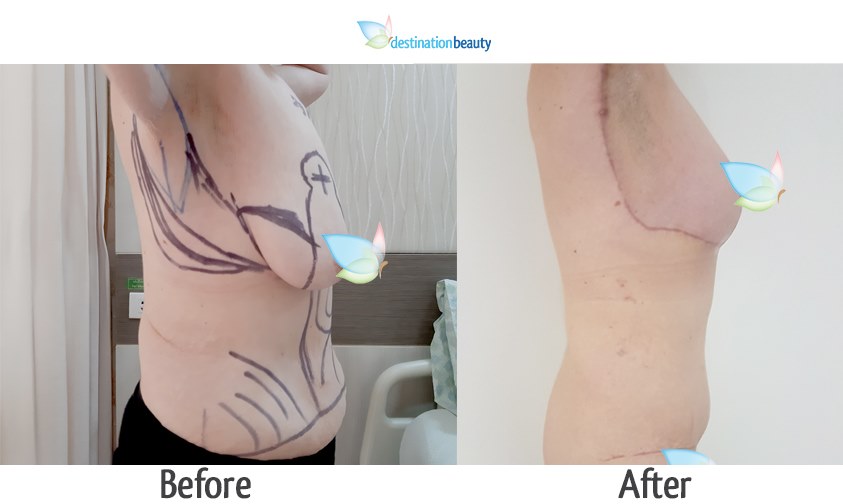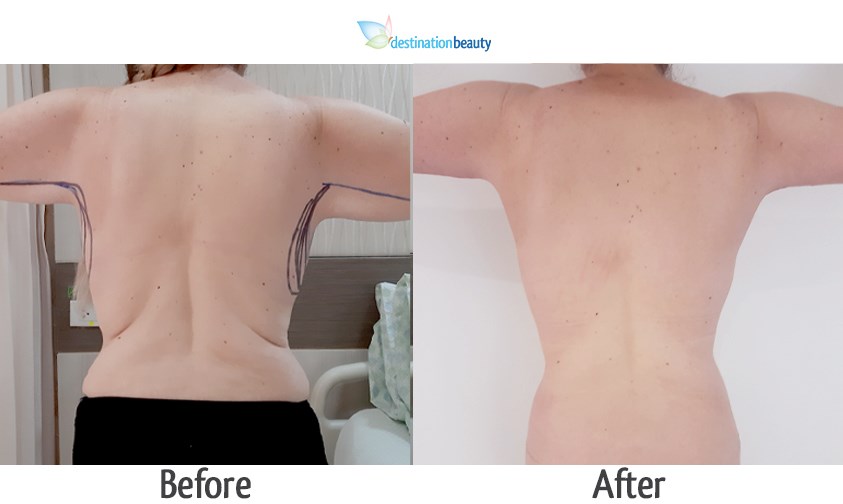 Dayana save a lot having surgery in Thailand !
Next Steps Towards a Weight Loss Surgery, How Much Does It Cost?
Please contact us via email info@destinationbeauty.com or FILL IN THE EVALUATION FORM CLICK HERE! See our mummy makeover package CLICK HERE
Read more stories about breast surgery and more in Thailand – Read about Robyn's skin removal surgery in Thailand.