4 years updated after gastric sleeve surgery.
No regrets. Maintaining a 40kg weight loss. Have better eating weeks then others around 4/5 kgs heavier then I'd like to be. But still loving, this body, this attitude, this life!" – Aubrey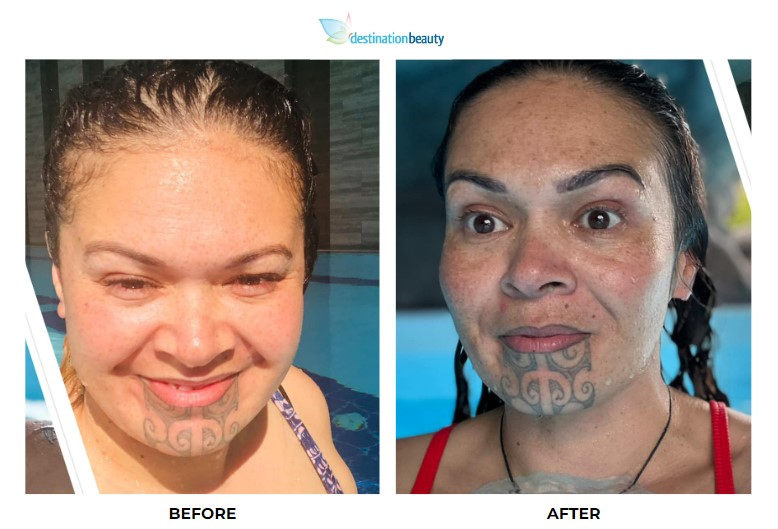 Facts about Aubrey's surgery
Highest Weight – 103.7 kgs
Current Weight – 68.7 kgs
Lost weight – 35 kgs
Surgeon – Dr.Ithiphon
Before and After Pictures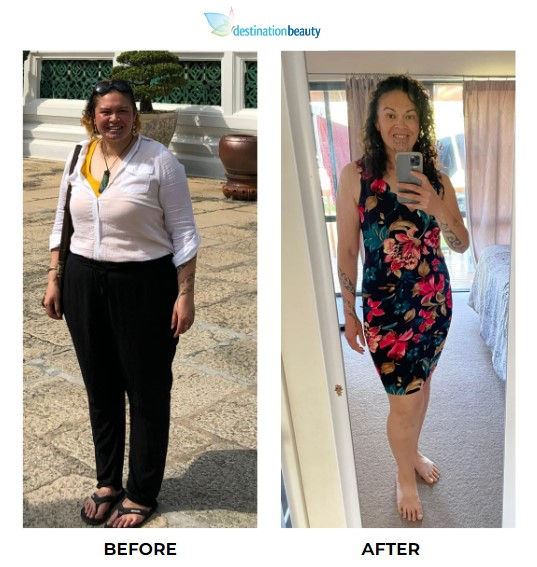 Aubrey used to weight 103.7 kgs and decided to have gastric sleeve surgery to lose weight and maintain her healthy lifestyle. Aubrey had gastric sleeve surgery with Dr.Ithiphon on September 2019 and lost 35 kgs in 7 months!!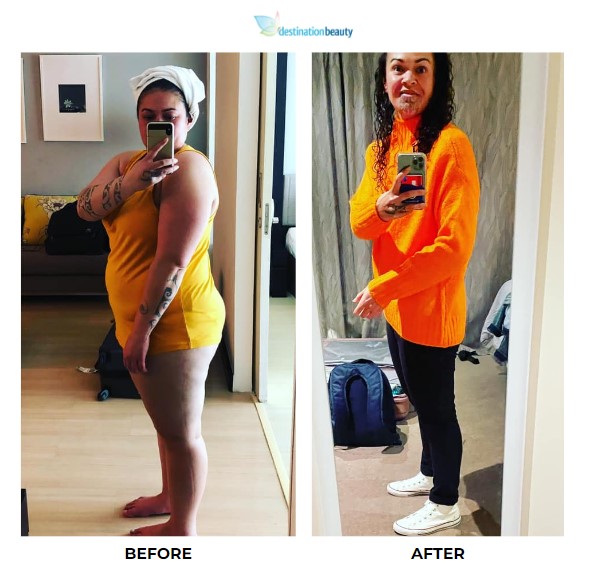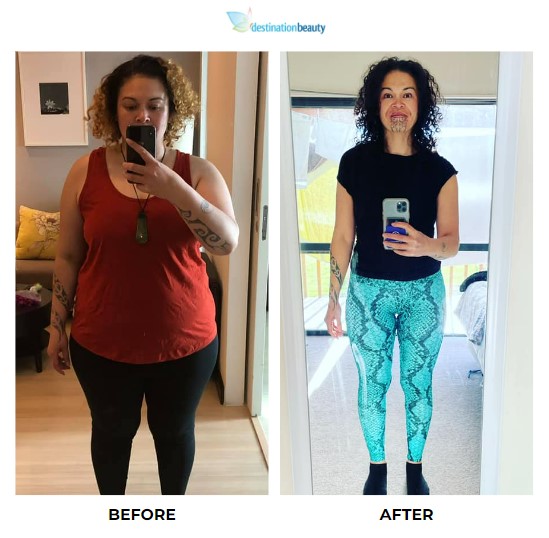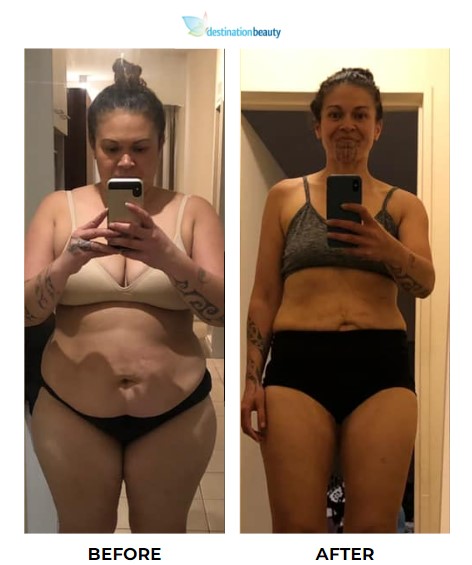 Aubrey share her experience about having Weight Loss Surgery in Thailand!
Next Steps Towards a Weight Loss Surgery, How Much Does It Cost?
Please contact us via email info@destinationbeauty.com or FILL IN THE EVALUATION FORM CLICK HERE! See our weight loss CLICK HERE
Read about Jesse's Gastric Sleeve in Thailand – click on the image below