6 weeks post op extended tummy tuck and liposuction

"Extended tummy tuck and upper ab lipo – 6 weeks post op and feeling pretty bloody great! Had about 4 months from booking the surgery to getting it done so I worked hard to lose 10 kg to be under the recommended weight. Feel pretty well back to normal now and starting to get back into some light exercise as of this week! Thank you Dr Kasemsak 
" – Aleesha
Facts about Aleesha's surgery
Plastic Surgeon: Dr. Kasemsak
Procedures: Extended Tummy Tuck and Liposuction upper abdomen.
How much did it all cost? (Surgery cost only) THB 245,000 / Approx AUD$ 10,299 / Approx NZD$ 11,259
Aleesha's before and after picture of extended tummy tuck and liposuction
6 weeks post op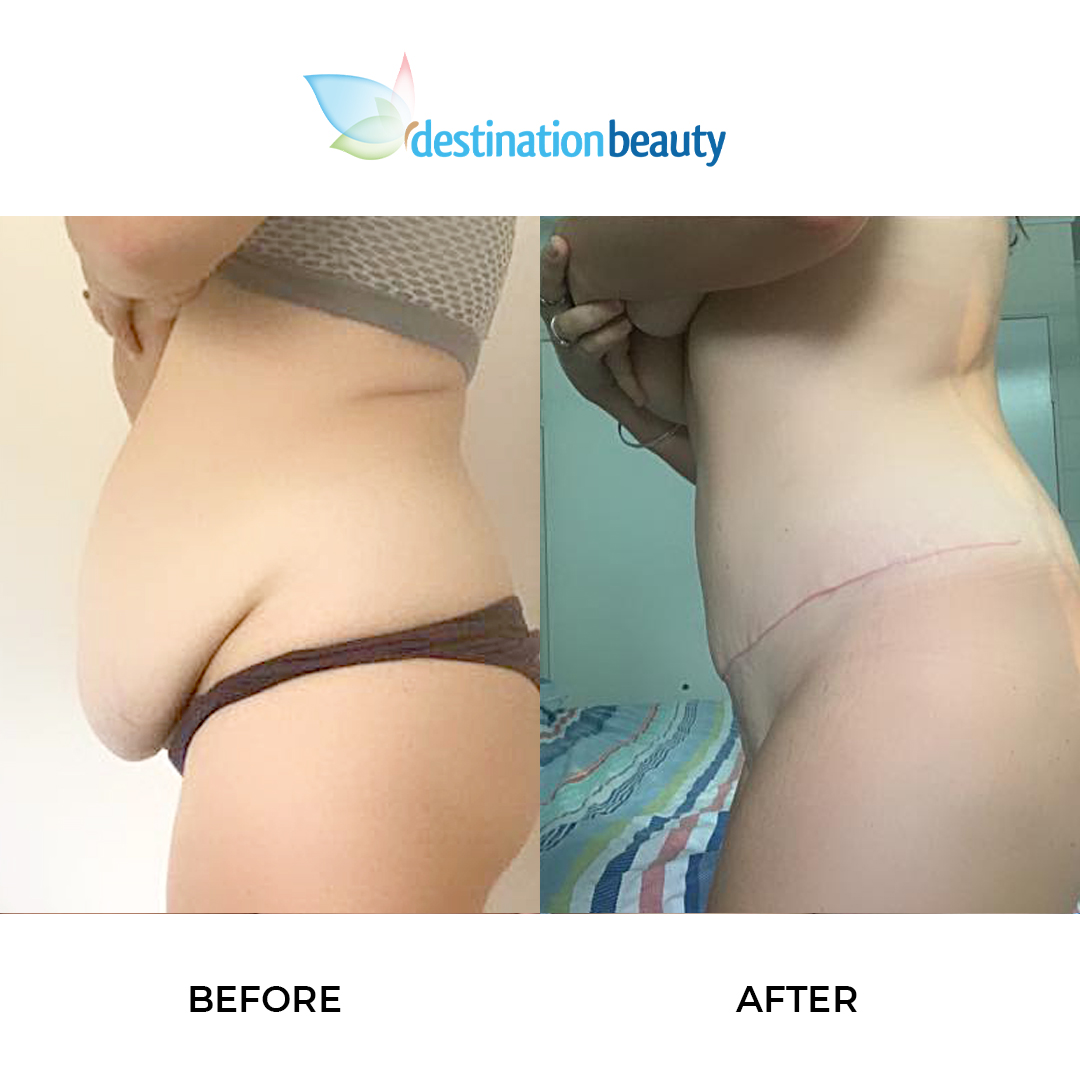 Next Steps Towards Tummy Tuck surgery. How Much Does It Cost?
Please contact us via email info@destinationbeauty.com or FILL IN THE EVALUATION FORM CLICK HERE! See our package CLICK HERE
Read about Kat's tummy tuck surgery in Thailand – click on the image below